ArmentaLevy Interiors Ltd. Quality renovations & fine finishes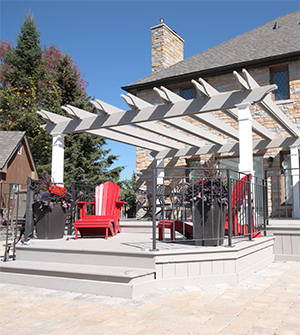 ArmentaLevy Interiors is a dynamic renovation company specializing in fine finishes. We are young, vibrant and passionate about creating beautiful architectural spaces. Being a design savvy company, we understand your desire to make your home or business look "just so" and are determined to deliver that to you.
Form and aesthetics aside, function is one of the most crucial elements to any renovation project. It has to work and it has to last. For that reason we have made it a matter of pride that high quality be present in everything that we do. We pride ourselves on the craftsmanship of our work and we are proud that our work will last for years to come.
We at ArmentaLevy believe that the most important part of our business is to take good care of our customers. With that comes our resolve to the highest standards in our customer service and conduct. We are deeply committed to maintaining the level of excellence that we have become known for, and above all else, providing unsurpassed service and satisfaction to our clients.